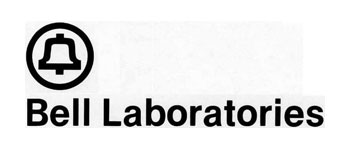 Bell Laboratories.
During World War II, Bell Labs evolved from a communications research firm to a more general think tank. They recruited scientists from many universities to work on radar. To make the offer attractive to all of these innovators, the company gave these recruits freedom to pursue whatever else interested them at the same time. The facility in Murray Hill, New Jersey, was near a nature preserve. Scientists were encouraged to walk in the woods and think. Artists were also recruited, as it was felt that an aesthetic side was necessary to bring meaning to new technologies, and the scientists were encouraged to pursue any creative interests that they had. Researchers engaged in a variety of pursuits often had adjoining offices, and there was a great deal of creative cross pollenization as a result of neighbours poking their heads into other offices to see what was going on. The open-ended nature of Bell continued through the 1960s, as the race to develop space-based technologies provided continuing impetus for innovation. Inart 55
History of Electroacoustic Music Bell Labs
A description of the pioneering work of Max Mathews for Bell Labs in the late 1950s and early 1960s.