Ten: Letterforms / Typography / Beaufonts / Interactive Typography (2005)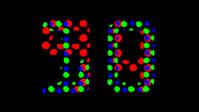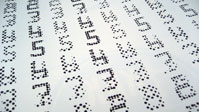 A commemorative typeface celebrating Beaufonts' 10th birthday. The font comes in 3 weights (bold, regular and light) that mix and overlap when combined. Featured in the Graphic Arts group publication 'Index: A to Z'.
Exhibitions/publications:
Index: A to Z Graphic Arts group exhibition and publication, 68 Hope St Gallery, Liverpool (2005)
>
contact
i.mitchell@ljmu.ac.uk. Copyright 2007 Ian Mitchell. All rights reserved.